Yeah I know it's the "Big Game" but for me the Superbowl is all about the commercials and the food!
Sweet Potato Biscuits Only one of mine came out looking like an actual biscuit...the rest were just lumpy discs of dough.
after these two I was worried the Superbowl would be ruined with Pinterest FAILS until...
Ok onto what I was really watching the game for: The commercials!

"God Made a Farmer" and everyone said Amen!
I wasn't the only one who loved this commercial...Martina McBride tweeted "

Ok. THIS is the best commercial hands down.

"

Didn't cry enough over the Budweiser Clydesdale commercial the first time around? Here's the extended version...grab the tissues!
This M&M commercial just made me feel bad about eating M&Ms
Seriously- as a kid I was convinced that all food had feelings. My mother had to tell me that I would hurt my Pop-Tarts feelings if I didn't eat them. It's no wonder I became a vegetarian at 12 :)
Tide Miracle Stain. Hands down the funniest commercial. Period.
And finally the worst of the worst. The sound effects alone made me loose my appetite...terrible commercial and now I don't want to eat. Way to ruin the Superbowl Go Daddy!
Then the blackout happened...and the Superbowl was saved...by Twitter! Seriously, every football game needs a blackout from now on!

Oreo had the best tweet of the night with this: @Oreo

Power out? No problem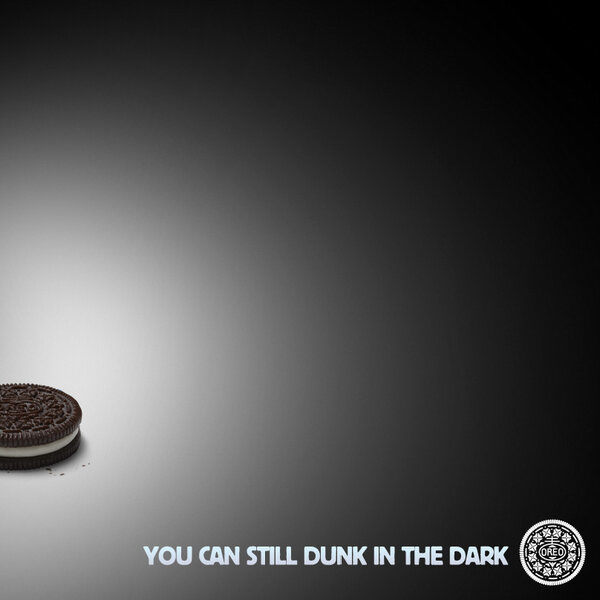 In the end the Ravens won. Even better than saying "I'm going to Disney World" doing snow angels in the confetti!


Ok- game is over. Let the memes begin!